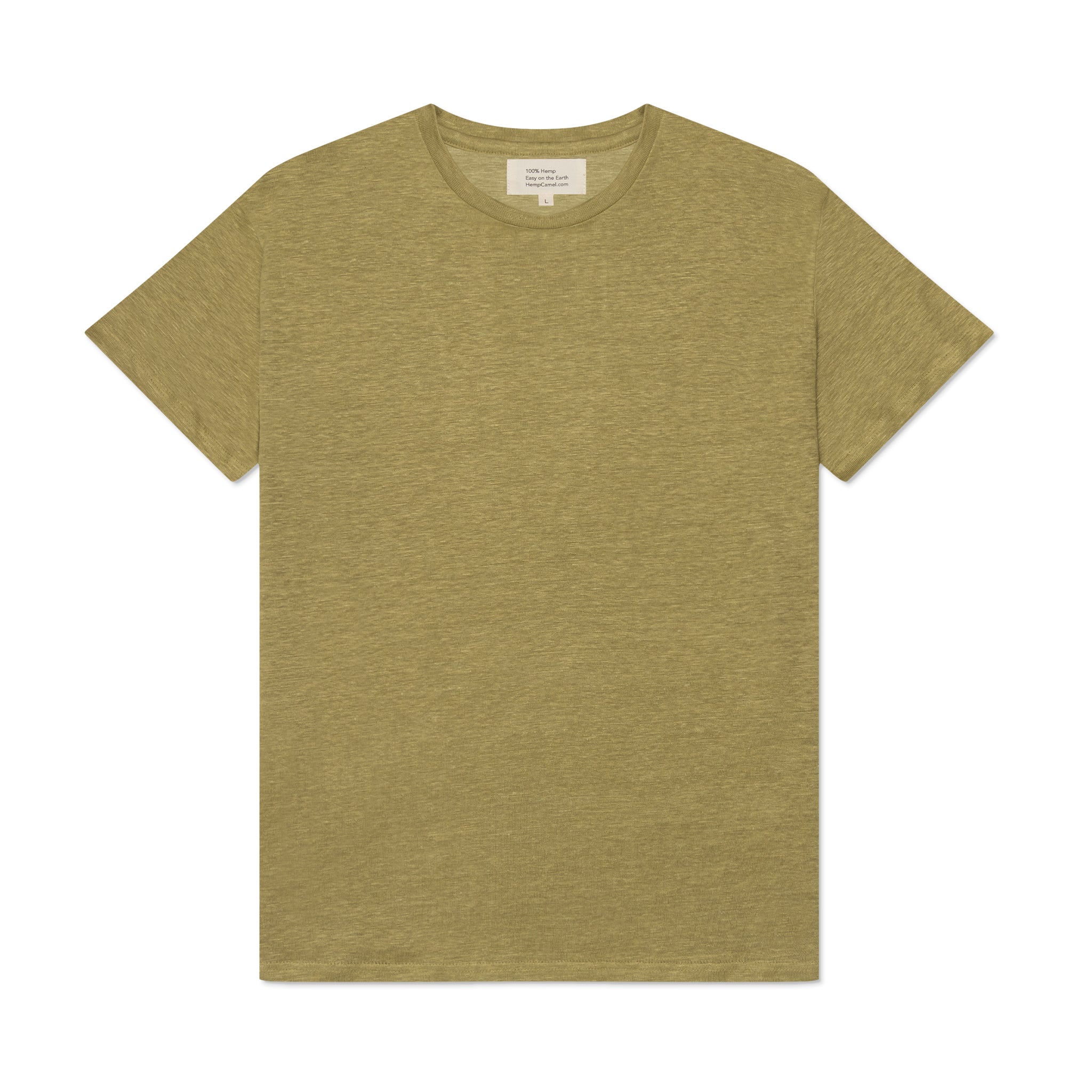 100% Organic Hemp Unisex Tee
Our hemp tee is made with 100% organic hemp, so your getting pure organic hemp.
If you are wondering why you haven't seen hemp tees around many places, that is a story with a long and winding path.
From laws classifying it as a controlled substance prior to 2018, the smaller infrastructure around hemp processing, higher cost of hemp fabric, and low consumer awareness hemp has had a rough going from it's hay days. 
At Hemp Camel we are passionately working on bringing hemp fabrics to light in timeless designs like our 100% hemp tee here.
We recommend zooming in on the close up photo for a good look at the fabric, they say a picture is worth a thousand words.
The Details:
100% organic hemp knit
180 gsm fabric weight
Unisex sizing, message us with any q's on sizing
Why hemp? Save 300 gallons of water per tee, always organic, breathable, silky textured fabric feel.

Machine wash cool, gentle with like colors, tumble dry, low heat.